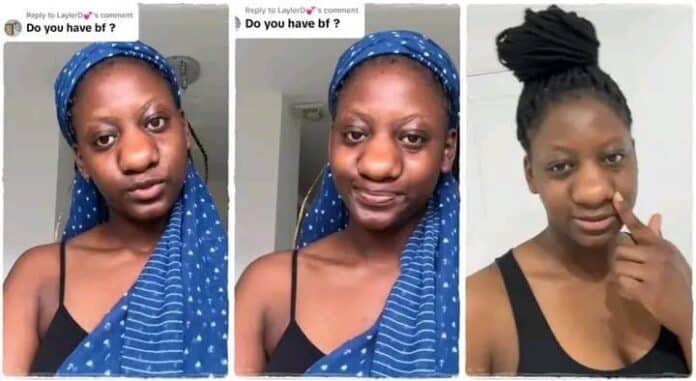 Our editorial desk has chanced on a rather sad video of a Tiktok girl answering a question about her relationship status.
She made it clear that in as much as she is single and searching, men are not keen on approaching her for a relationship and that she does not have a boyfriend.
The lady, Ammie Sweeshy, said on the TikTok video that no one wants to date her, a situation she attributed to her big nose. The video she posted shows that Ammie's nose is big, and she was crying when she was asked if she had a boyfriend.
The lady was responding to a question "do you have a boyfriend" from one of her TikTok followers who was asking her if she had a boyfriend.

She said; "I wish I had one, but no one wants me."
Watch the video below
https://fb.watch/n5Cy8Vrk-Z/?mibextid=K8Wfd2