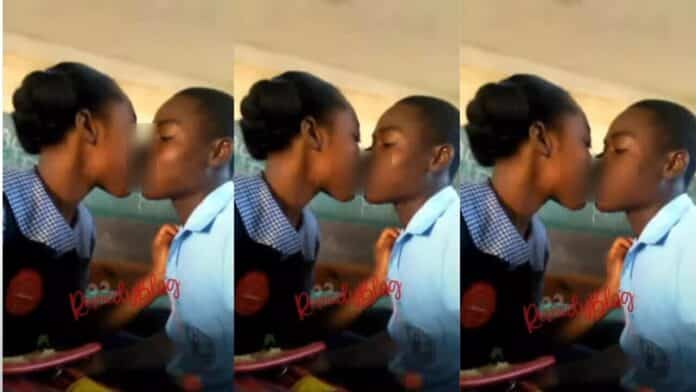 Two Senior high school final-year students (guy and lady) have been caught on camera kissing each other in the classroom during school hours.
The teenagers are students of one senior high school in Nigeria.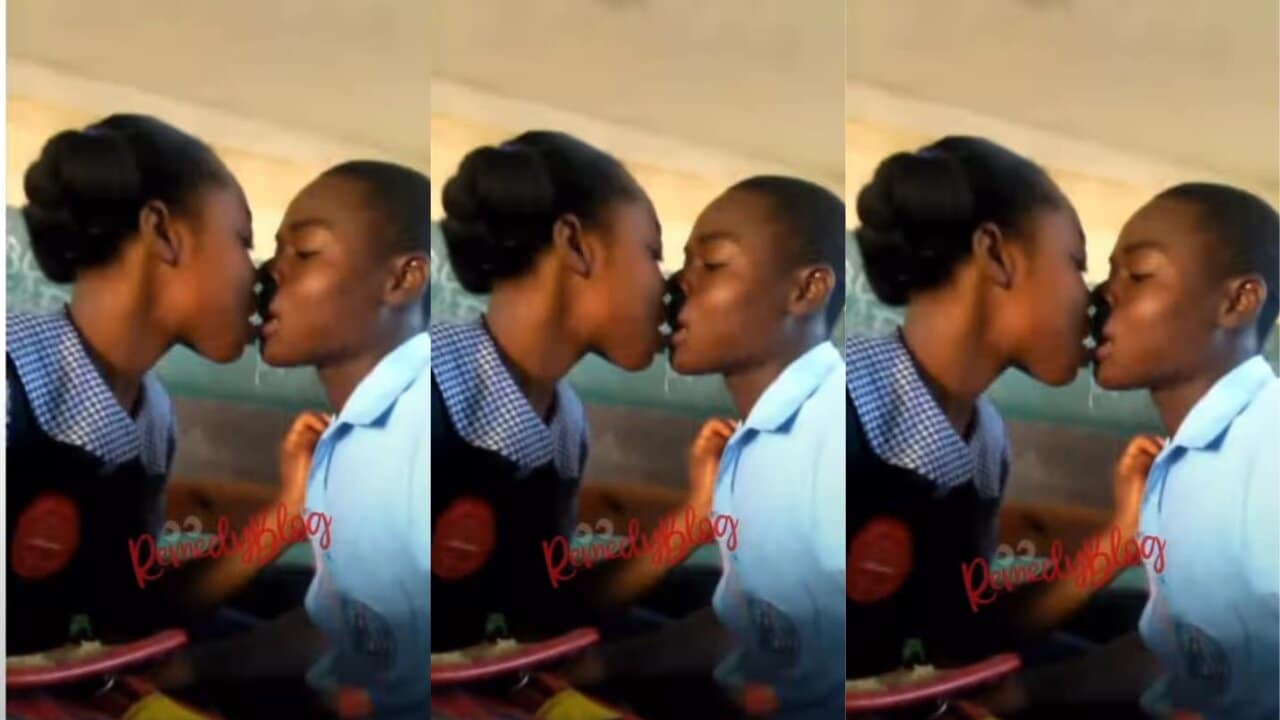 As seen in the viral video, they were sitting in the classroom and doing what adults are expected to do.
The kiss was first initiated by the lady whose evidently deeply in love with the guy.
It can be said without doubt that the girl liked what the boy did (kissing and romancing her) because she did not show any sign of disapproval.